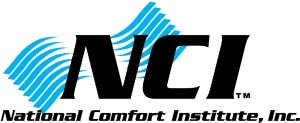 National Comfort Institute is the leader in advanced HVAC education, training, certification, and more.

Homeowners
Please visit our site for homeowners that will provide you with information on how you can help make your home the safest, most comfortable, healthy, and most energy efficient it can be. HVAC Training & Certification
Looking to provide your customers with solutions to long-standing comfort or safety issues that no one else can solve? NCI can help you get a leg up on your competition. NCI Membership
From the owner to the technician out in the field, CSR's to the sales team, NCI has a cohesive performance-based business model designed to launch your company to new heights in growth and profitability.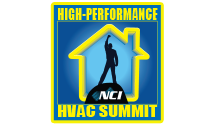 Annual Conference
Once a year the leading high-performance contractors, and those that want to be, gather to learn and revitalize their businesses at Summit. Come join us.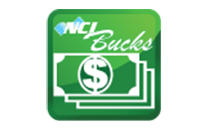 NCI Training Bucks
With our unique NCI Training Bucks program, you can earn Bucks with almost every purchase from NCI and from our partners that you can directly apply to future training for you and your whole team.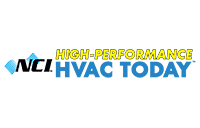 The Voice of Our Industry
Check out the latest trends, how-to's, reviews and more with our monthly publication: High-Performance HVAC Today. Subscribe today for free.
High-Performance HVAC Tools, Products, and Support Materials
NCI's tagline is "If You Don't Measure, You're Just Guessing™!" Get the tools and instruments you need to measure properly from our store and partners. Plus, you'll find products that are only available from NCI.
Call Us
Our team can help figure out where you get started on the path to high-performance. NCI Customer Care is available Mon. – Fri. 8 AM – 5 PM Eastern time at 800 633-7058.
Book an Appointment
Set up a free consultation with our one of team members. Pick the date and time that works for you and we'll be happy to help answer any questions.
Get Certified!
At the core of NCI is our one-of-a-kind, revolutionary HVAC training. Click here to find the latest schedule of training event and get certified!
"NCI has opened up more profit centers for my business than just about anything I've been a part of over the past 40 years. The innovative ideas, accompanied by simple how-to procedures have made my association with NCI one of the best moves I've made."
Jim Altman, President, Four Seasons AC & Heating, Kingsville, TX.
"NCI's air testing and diagnostic methods deliver the missing pieces to the puzzle of how to really separate my company from the competition, as well as increase revenues and profit!"
David Hammond, Owner, Hammond Services, Griffin, GA.
"I love my job! Thanks NCI for giving me the tools to be the best I can!! "
John Ellis, President, SoCal Air Dynamics, Northridge, CA